Search the Energion.com family of sites:
Custom Search
Energion.com Author Index
Energion.com Series Index
Henry Neufeld's Picks
Jody Neufeld's Picks
Bible Version Selection Tool
Associated Sites
Neufeld Computer Services
Custom software and web design, information management


Neufeld Computer Services Blog
Open Office, AWS, C++ code snippets, ideas, open source software


Participatory Bible Study Blog
Biblical exegesis for everyone

Participatory Study Series
Christian Tracts and Pamphlets

Energion Publications
Publishing for the Creative Christian Mind

Threads from Henry\'s Web Blog
Notes on religion, philosophy, and politics from Henry Neufeld, creator of this site

Pacesetters Bible School
Scholarship in Service - Equipping clergy and laity for the work of ministry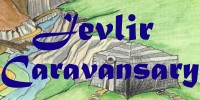 Jevlir Caravansary
Fiction, poetry, writing, fun


---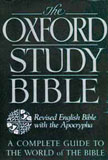 The Oxford Study Bible
I personally use this study Bible and strongly recommend it for the non-scholar interested in studying the Bible. The articles are of a slightly liberal slant, but are generally fair and present alternative views. The notes are detailed and helpful. Overall this is a must-have study Bible for the serious student.
Articles extend through page 199 (paperback edition) and include:
Related Links
Contents
General Articles

Reading the Bible
Reading This Bible
Literary Forms of the Bible

Communities in Context

Historical Contexts of the Biblical Communities
The Contributions of Archaeology
Literatrue of the Ancient Near East
The Social World of the Old Testament
The Social World of the New Testament

The Literature of the Biblical Communities

Communities and Canon
The Dead Sea Scrolls and Other Jewish Literature
Early Christian Literature
Hebrew Scriptures in Early Post-Biblical Judaism, with Special Reference to the Rabbinic Tradition
Biblical Interpretation in the Early Church

The Communities' Experiences of God

Deity in the Biblical Communities and among Their Neighbors
Torah and Covenant
The Phenomenon of Prophecy
The Perspective of Wisdom
The Apocalyptic Vision
Relationship to God: Public and Private Worship